If you are a bird-watcher, then the Wren Babblers have to be in your target list. If not, you better put them on top of your list.
Wren Babblers always fascinate me as a bird watcher. They are illusive and shy in nature.
They reside in thick and dark under growths of evergreen and semi-evergreen forests depending upon their ranges. There are various different types of Wren Babblers reported from NE- India till now. But here I am trying to cover two identical Wren-Baller Species, which are so similar in nature, yet very different.
North-East of India is the paradise for wild-life lovers, full of vibrant bio-diversity and lots of endemic flora and fauna. The entire region falls under the Eastern Himalayan Range. Mishmi Hills of Arunachal Pradesh, is the home of our first star Wren-Babbler, Mishmi Wren Babbler. Also known as rusty-throated wren-babbler (Spelaeornis badeigularis) is a species of bird in the Timaliidae family. This species of bird is endemic to NE-India, Arunachal Pradesh and to be specific only to Mishmi Hills. A 9 cm; 10–12 g. Small brown wren-babbler with rusty throat and breast and dark, white-spotted belly. This species is identical to another Wren-Babbler Species which has a similar habitat but very wide distribution across Ne-India, Nepal and Bhutan. That is named as Rufous-throated wren-babbler (Spelaeornis caudatus). This species is also of same size of Mishmi Wren Babbler with rusty throat and breast and dark white-spotted belly. Someone who is new to this bird-watching filed, it becomes almost impossible to differentiate both the species without proper bird-guides. So from my field experiences I am pointing out a few differences which should help new bird-watchers.
Distribution: Mishmi Wren Babbler's distribution is restricted to only Mishmi Hills of Arunachal Pradesh. Till now no additional distribution records have been found. On the other hand, in NE-India, Rufous Throated- Wren babblers are distributed across a wide range of West-Arunachal Pradesh.
Habitat: Mishmi-Wren Babblers are resident species (Reportedly, prefers altitude over 2500 Msl) Rufous Throated Wren babblers are also resident but they prefer slightly altitude migration, means during winters they come down from higher to lower altitudes (Up-to and even below 2500 MSL).
Features: Mishmi-Wren Babblers has darker upperparts, darker grey ear-coverts, white chin and upper throat, chestnut lower throat and darker belly than the Rufous Throated Wren Babblers.
Voice: Both the species are easily identifiable with their different calls. Hear it out,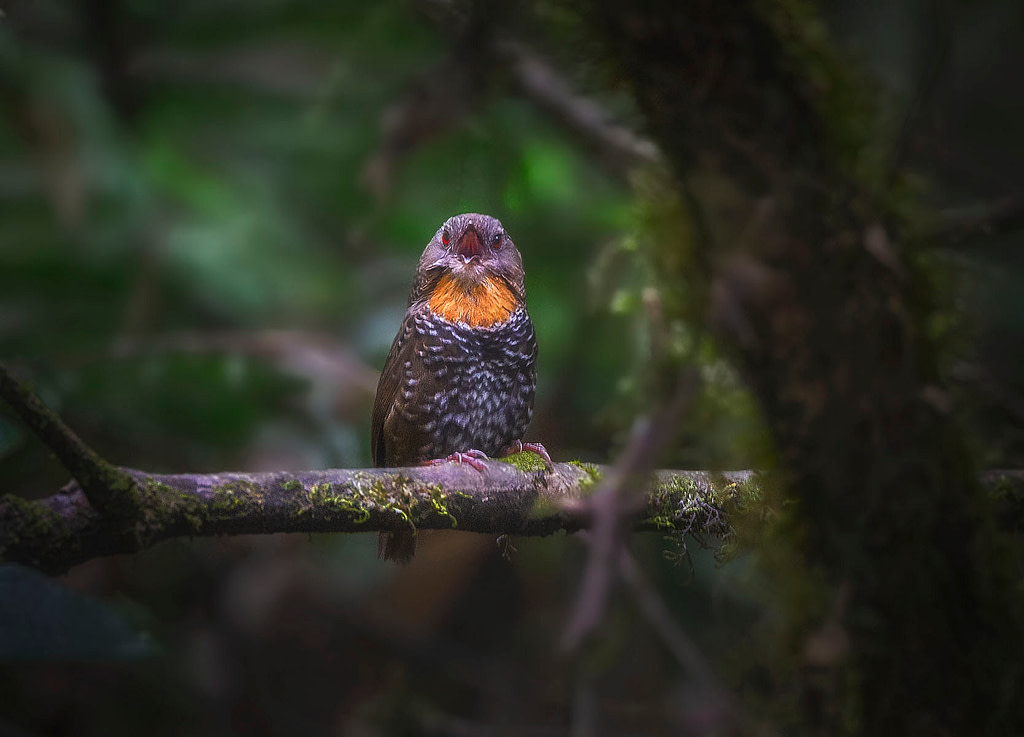 Mishmi Wren Babbler Call : https://www.xeno-canto.org/472360
Rufous Throated Wren Babbler Call: https://www.xeno-canto.org/426904
I hope this little information will help the bird watchers to be able to identify these species. Although if you travel to North-East, Specially Arunachal Pradesh, you would know why these two identical species are categorised as different species.
---
Here are some more posts on North Eastern part of India you might be interested in.
Share via: Facebook Twitter Email Copy Link More The real question here is how well…
Share via: Facebook Twitter Email Copy Link More Are you planning on a trip to…
To know more about the author. Click here